Times Fares Reservations
Queenstown - Franz Josef - Greymouth - Christchurch Scenic Travel
Duration: Minimum of 2 Travel Days
Experience New Zealand's unique scenery by travelling on RailBus New Zealand's Queenstown to Franz Josef, Greymouth and Christchurch independent scenic travel journey.
This independent non-escorted scenic travel journey takes a minimum of 2 days to travel from Queenstown to Christchurch.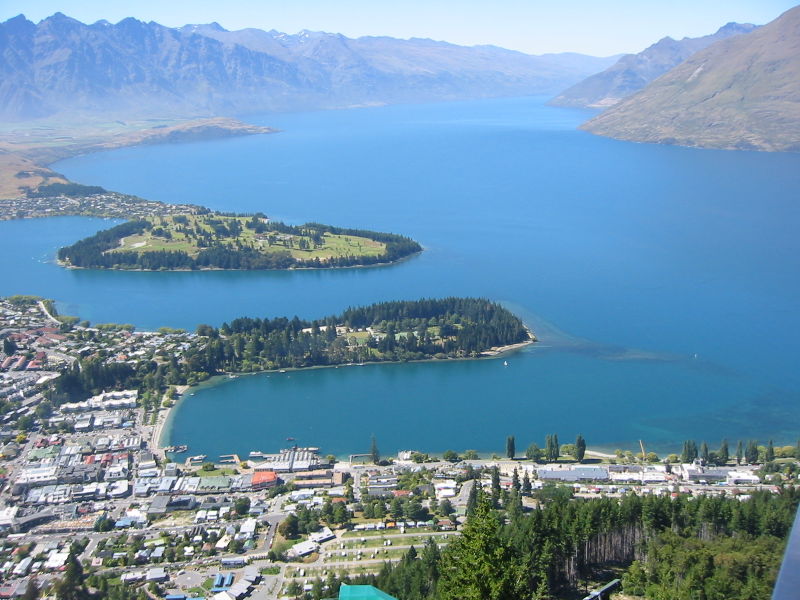 Travel Day 1: Travel from Queenstown - the alpine adventure capital, by scenic coach through the rugged Kawarau Gorge to the townships of Cromwell and Wanaka, passing Lake Wanaka and Lake Hawera descending down the Haast Pass, travelling along the Haast River to the coastal village of Haast, then heading north along the West Coast's rugged coastline through lush alpine beach forests to the township of Franz Josef - the gateway to the West Coast's glacier region for 1 or more night's stopover.
Franz Josef offers a range of optional sightseeing activities including a morning or afternoon glacier walk of the Franz Josef Glaciers, helicopter rides to the 3 glaciers in the region and lots more.
Travel Day 2: Travel from Franz Josef, by coach, travelling north to Greymouth. At Greymouth, you board the Greymouth to Christchurch scenic train service, travelling through lush alpine beech rain forests towards the Southern Alps, ascending up through the Otria Tunnel to the village of Arthurs Pass - one of three mountain passes through the mighty Southern Alps. After a short stop at Arthurs Pass, your train journey continue slowly descending through spectacular gorges and river valleys of the Waimakariri River towards the the eastern Canterbury Plains and onto Christchurch - the garden city and the South Island's largest city.
Your train travel is in modern carriages with advanced air bag suspension system for quieter and smoother travel, un-tinted, non-reflective, panoramic side and roof windows to capture the dramatic coastal and mountain views, GPS triggered journey commentary in five languages at your seat via headphones, plus overhead information displays, are centrally heated/air conditioned for passenger comfort, onboard washroom facilities and have either '2 Seat-Aisle-2 Seat' forward facing reclining seats with head rests or 'Table Group' (4 people around a table) seating allowing you to experience the amazing views of either the North or South Islands, while enjoying the company of other passengers.
The train has its own a café carriage offering a range of alcoholic and non-alcoholic drinks, snacks and light meals, open air viewing carriage and a team of friendly staff to provide assistance during your travel.
Travel between Queenstown to Franz Josef and Greymouth is in modern luxury eco-friendly, air-conditioned coaches with panoramic windows, reclining seats with head and foot rests and friendly drivers.
Travel Itinerary
Travel Day 1
Queenstown to Franz Josef by coach
Depart Queenstown 8.00am arriving Franz Josef 3.55pm
Travel Day 2
Franz Josef to Christchurch by coach and train
Depart Franz Josef 9.15am arriving Christchurch 6.05pm
Departs
Adult
Child
Infant
Daily
NZ$383.00
NZ$235.00
FREE
Prices - Valid until 30 Sep 15
You can add Auckland to Christchurch and Queenstown scenic travel journey and/or the Christchurch to Rotorua and Auckland scenic travel journeys.
You can use a RailBus Scenic Pass to travel from Christchurch to Queenstown or Queenstown to Christchurch plus other travel destinations and/or sightseeing options on RailBus New Zealand's scenic travel network.
For accommodation in Queenstown, Franz Josef and Christchurch.
So, sit back, relax and enjoy some of the finest scenery that New Zealand has to offer with RailBus New Zealand.